Hot off the heels of last month's "Attack of the Tyrant" patch, the developers of Pixel Soft's Chimeraland are back with a developer letter on Twitter that sets expectations for the changes to come. Entitled "Future Release Optimization Plan", the Publish explains how the developers will optimize the game and how they will add more MMO elements, cross-server matching events, streamlined game flow, new content to explore across the world, and much more.
"We'll optimize the game's issues based on the most frequent feedback we've received," the developers said, meaning we won't have a timeline to share with you yet. However, judging by the list provided, many viewers can assume that it will happen in this order:
💌 Development Letter 💌

Hello from the development team!
We want to thank travelers for all their contributions and let everyone know how important it is to hear from the community. It's YOUR world, and we want to make it as awesome as possible! #Chimeraland #Updates #DevLetter pic.twitter.com/zyxRk1Ih8l

— Chimeraland – Global (@GChimeraland) September 5, 2022
Some of the big highlights include: a cross-server matching feature currently under development, improved "monotonous and repetitive" gameplay loop with more MMO elements like dungeons and PvP events, localization in Spanish and Portuguese, and reducing the "tedious process" and clarifying "hard to understand" explanations of gameplay and items.
These are all fantastic steps the developers are taking, mainly the optimization side which came up during our First Look video. Other areas like more designs for Child Beasts, a gradual increase in explorable world content, catch-up mechanics for returning travelers, and bug fixes round out their massive plan.
Regardless of what you think of the game, it seems to be in good hands, with the developers hoping to grow and make Chimeraland something special. What do you think of these changes? Let us know below!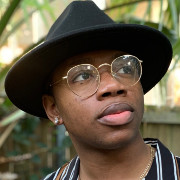 Anthony Jones, news editor
Anthony Jones is a video game journalist and late 90s kid who loves retro games and the evolution of modern gaming. He started at Mega Visions as a reporter covering the latest announcements, rumors, and fan-made projects. FFXIV has its heart in the MMORPG scene, but it's still happy to analyze and waste hours in ambitious and ambiguous MMOs that players follow.